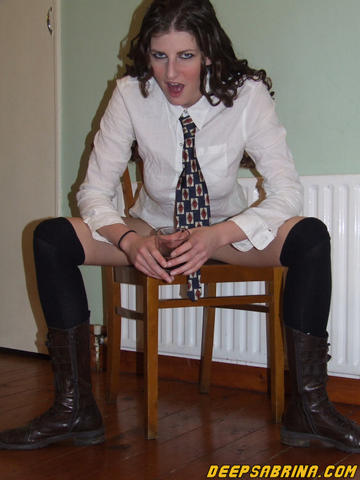 Rate Sabrina to see another webcam model:
No rating, just show me another model.
Site Info:
| | |
| --- | --- |
| 24/7 Cam | NO |
| High Def | NO |
| Cost/Month | $24.95 |
| Trial | NO |
| Twitter | SabrinaDeep |
Latest Tweets by Deep Sabrina:
@elonmusk I'm fool enough to give you a cpl of hints about the trickiest side of Twitter. I'll do it for free and… https://t.co/3ITS5o3ybK
@eltonofficial So, your agenda or nothing? That's the exact opposite of bringing people together: it's recruiting an army. Goodbye, General.
@Sabien_DeMonia I think the AI got it right tho...
@IvyyRain I thought it was just me 🤔
@tomhanks Dystopic...they keep posting what people mostly hate and they don't even realize that, so they keep posti… https://t.co/ig6g7Nm8m9
RT @Itsminijoy: Prague is coming close! 🤗 available for shoots on 7,8,9 and 10 December 💖 book me at @modelmaniaczech #adultmodel #prague…
WTF SuperDry? Did I unknowingly buy children's pajamas? https://t.co/AUTFrjW8OE
@elonmusk After so many years of Twitter being a comedy, it seems just right and long due.
@elenatesti Io sarei anche d'accordo. A patto che Lei non sia in favore della Shwa o del presunto diritto di imporr… https://t.co/7jn8tSYCyN
@CarloCalenda Le avete sfracassato le balle per mesi sul fatto di prendere le distanze dal fascismo e ora vi lament… https://t.co/C9lfTpTQkx
Latest Deep Sabrina Galleries
Sabrina Anal
Users who liked Sabrina also liked: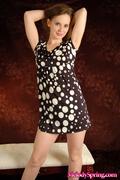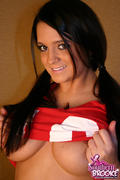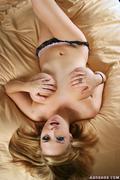 site summary:
Here is what Sabrina has to say about her site:
You are about to get to know everything about my life as a real amateur porn model! I enjoy hardcore sex both with my husband and my fans and i get really turned on showing it all off eheheh I am an amateur nympho housewife who likes to be naughty and to get laid all the time. I'm not a teaser...i do this because i love to have sex and you can consider me very open minded about it. I don't orgasm and squirt less than 4 times a day and every moment, every place, every boy and girl are good for me to unleash my sexual appetite. I love to deep-throat big cocks, to swallow cum, to perform ass2mouth and to play watersports and all my live webcam shows are strictly hardcore.
Comments? Contact us at:
webmaster at camgirlshide dot com